Reclaim Your Smile With Implant Dentistry
Our team at Knox County Dental is dedicated to giving you the beautiful, confident smile you deserve. We pride ourselves on modern, comprehensive Implant Dentistry that includes placement, restoration, and comprehensive care. You'll love your smile again -- we guarantee it.
Dr. Lane is skilled and experienced with Implant Dentistry. Get replacement teeth that look and feel natural, right here in Knoxville. If you have questions about your services, simply fill out the form below and our team will reach out to you about your dentistry needs!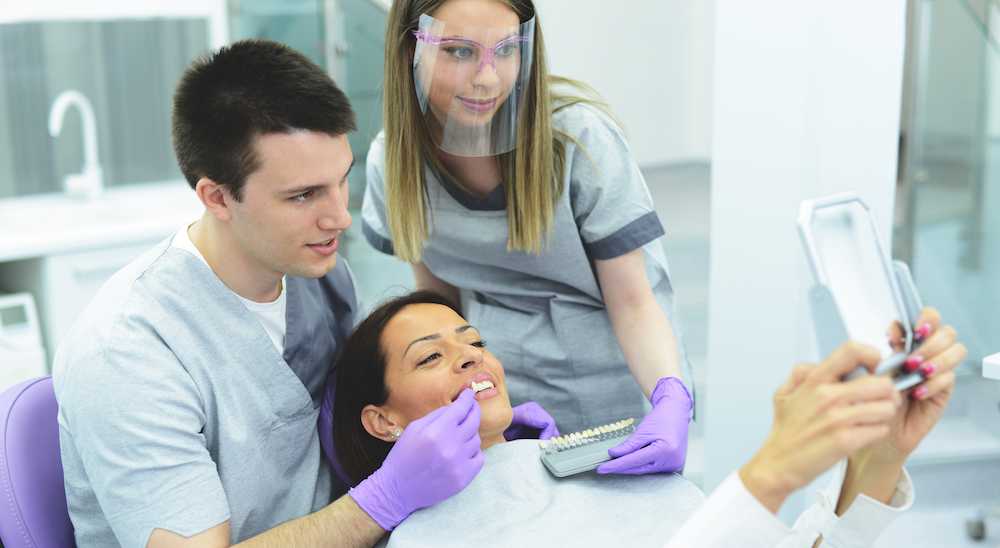 High-Quality, Affordable Dental Implants
We believe that everyone deserves a complete and confident smile. The first step is a consultation -- call us or fill out the short form on your screen and we'll contact you about how our professional dentistry services and revolutionary implant treatments can help you. Dr. Lane will discuss your smile goals, your budget, and help you make the right choice about your Dental Implants.
Knox County Dental has given patients from around Knoxville get bright, beautiful, and authentic smiles. Now it's your turn!
The benefits of Dental Implants:
Durability & longevity: With proper care, Dental Implants can last for the rest of your life.
Support jaw health: Dental Implants prevent your jawbone from deteriorating after tooth loss.
Natural good looks: Our Dental Implants look and feel 100% natural, and you won't have to worry about discomfort or removing your implant to eat and sleep.
How do Dental Implants Work?
The best reason to receive an implant is when you've lost a tooth & you don't want to trim away any healthy neighboring teeth. The implant is a single piece of surgical grade titanium formed into a threaded post that replaces your previous tooth's root. After some time spent healing, typically 3 months, we take an impression to set the stage for the final abutment & crown to blend in with your smile and act as a fully functioning tooth again.
Another great benefit from dental implants is their versatility. A dental implant can replace a single tooth or many teeth. They can also be used to help complete or partial dentures to be fitted tighter.
Knoxville's Best Choice For Dental Implants
Missing teeth can take their toll on your health and confidence. That's why Knox County Dental is dedicated to providing you with the most efficient, high-quality care in Knoxville, with ample comforts and amenities to keep you comfortable throughout your visit. Call us and ask about Dental Implants or simply fill out the short form below and we'll reach out to you about your needs!