Get The High-Quality Dental Care You Deserve
Our goal at Knox County Dental is to help our patients achieve and maintain amazing dental health. Our General Dentistry options will ensure that you and your family have healthy, lasting smiles. We offer the Knoxville community a team to rely on for routine & preventative care, and we would be honored to become part of your oral care routine!
Call us today or simply fill out the short form below and we'll reach out to you about your personal dentistry needs!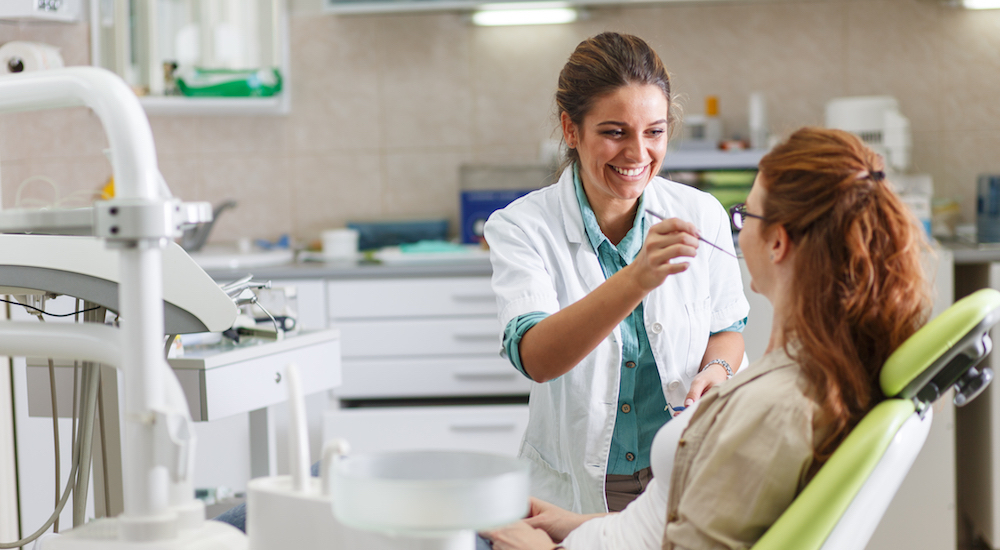 Love Your Dentist, Protect Your Teeth
Knox County Dental offers a diverse variety of options for building, protecting, and maintaining your oral health. We are proud to help our Knoxville community create lasting oral health and enjoy the confidence that comes with the perfect smile. Dedicated to providing care for the whole family, our modern facility and knowledgeable staff can help you with all of your dentistry needs.
Alongside routine exams and cleanings, we provide additional examinations through the use of x-rays, charting your existing condition & history, dental fillings, and more. We choose to use composite (white) fillings for the majority of our patients as it requires the least amount of tooth removal for the filling to stay in place. Plus, there's the added aesthetic bonus of your filling matching your natural teeth!
Experience Knoxville's Best General Dentistry Services Today!
Whether you're looking for a new dental office to care for you and your family, or you're looking for more advanced options of dental care, our team at Knox County Dental is happy to offer you quality solutions at affordable prices. We've helped dozens of families across Knoxville enjoy brighter smiles and better oral health, and we can help you be proud of your smile again.
Call us or just fill out the short form below to get more information on how we can connect you with dental services that are right for you!