Brighten and Perfect Your Smile With Knox County Dental
Our team at Knox County Dental is proud to invest in the latest dental technology to provide more convenient, comprehensive, and high-quality dental care. We provide options to improve your forever smile from veneers to bleaching to crowns & bridges. Our team is committed to offering the best materials and technology to give you the smile you deserve.
If you have questions about crowns, give us a call or just fill out the form below and we'll contact you about your dental care!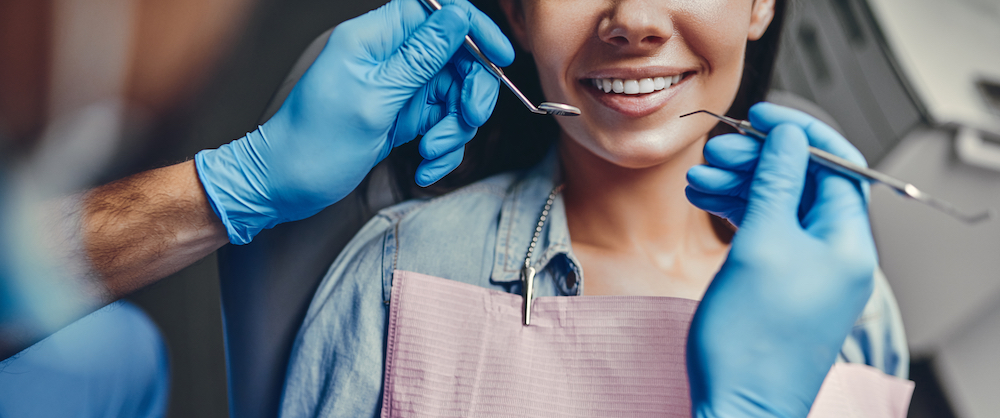 Dental Veneers Are A Simple Solution
Once you schedule your consultation, Dr. Lane will work with you to determine if Dental Veneers are a good fit for your needs. From whitening your teeth to realigning crooked teeth, Knox County Dental is here to help you feel proud of your smile. We are Knoxville's top choice for providing Dental Veneers and fulfilling all your cosmetic dentistry needs.
Dental Veneers can offer you:
A brighter, healthier smile - Staining and discoloration are common dental problems. Whether the discoloration was caused by time, coffee, or a little too much red wine, Veneers will help provide long-lasting whiteness to your smile.
Restoration of chipped teeth - Dental Veneers offer a painless, non-invasive way to correct chipped teeth and restore your confidence in your smile. Reclaim that natural, pearly-white look with the help of Dental Veneers!
Eliminate gaps - If there's a gap between your two front teeth, or any other cosmetic spacing problem you want to address, Dental Veneers are an effective, fast, and non-invasive way to get the smile you want. Ultra-thin "smile shapers" will fill in the gaps without harming your original teeth.
Alignment of crooked teeth - Braces can be difficult and inconvenient, but Veneers provide a painless and quick way to get that perfectly-aligned smile you've always wanted. There's no need to endure the embarrassment or time-consuming ordeal of getting braces... Dental Veneers can correct your smile in as little as two short visits!
A reshaped smile - Having small or misshapen teeth can be a point of anxiety for some. With Dental Veneers, you can simply place a protective layer over your teeth that will prevent damage and allow you to reclaim your smile.
Renewed dental work - If you have old dental work such as crowns or bridgework, Veneers can easily be placed over top of existing structures to give you a beautiful, natural-looking smile.
Get The Latest And Greatest With Knox County Dental
Fractures, tooth decay, and many other reasons may require you to seek out a dental crown or bridge to repair your smile. Unlike veneers, crowns cover the entire visible surface of the tooth & ensure stability of regular use. We take digital impressions of your teeth to make a custom fitting porcelain crown and provide same day temporary crowns so you don't have to spend any more days with pain.
A bridge can be used to replace a gap created by one or more missing teeth. We create a bridge by making a crown for the teeth on either side of the gap with another crown to "bridge" that space. We will talk through your options between implants and bridges to come up with the best solution for you.
Strong And Beautiful Cosmetic Dental Solutions Here In Knoxville!
Knox County Dental is proud to bring the latest technology to Knoxville to provide you with the smile that you've been dreaming of. If you need a dental crown, veneers, bleaching, or another dentistry service, give us a call or fill out the short form below for us to reach out to you!